Holiday Parks Association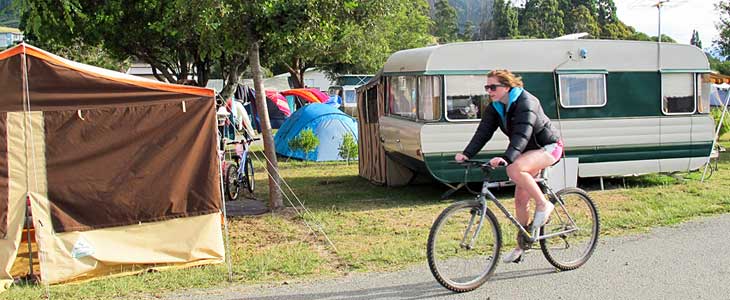 Holiday parks offer a wide range of accommodation including motel style units, cabins and in some cases backpacker style accommodation. This in addition to our traditional sites which are great for campervans and tents.
As all holiday parks are individually owned and operated, the rates will differ from park to park, depending on the type of accommodation required.
There are three major chains in the holiday park sector, Family Parks, Kiwi Holiday park and the TOP 10 Group. Members of these chains make up 150 parks, with the remaining 150+ being independent.
Most parks offer their product online with realtime bookings on their website and through online travel agencies. Bookings can be made using international travel agents via New Zealand inbound tour operators.
Find out more on the Holiday Parks Association website, including the location of holiday park accommodation near you.
ACCREDITED CYCLE FRIENDLY HOLIDAY PARKS
The Holiday Accommodation Parks Association has introduced an accreditation programme for its parks named the Holiday Parks Cycle Hub.
Holiday parks which display this logo offer covered secure bike storage, bike washing facilities, cycling route information and access to a cycle technician.
All holiday parks welcome cyclists and provide a great atmosphere for getting together with other cyclists and visitors in a communal environment.