Adventure South NZ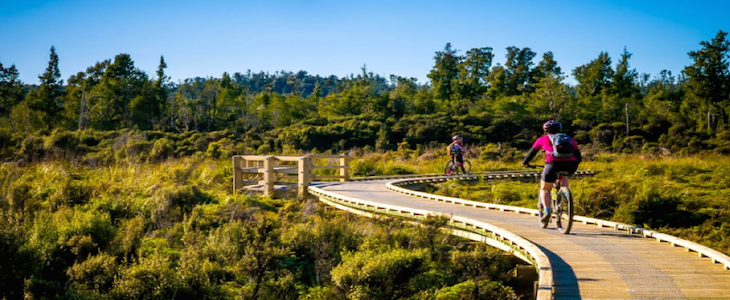 Adventure South NZ is the largest guided tour operator in New Zealand. We have used our experience and expertise as well as our company owned fleet of vehicles and bikes to provide innovative and exciting itineraries for clients looking for the support and comfort of pre-arranged accommodation.
We operate tours on many of the Grade 1 & 2 cycle trails offering mainly 5 day fully guided products. Our trips are supported with high quality qualified guides providing a seamless infrastructure of quality bike hire, vehicle and trailers and accommodation.
Apart from our extensive Cycle Trail tours, we also operate a series of road cycle trips, hiking tours and multi-adventure itineraries.