AA Traveller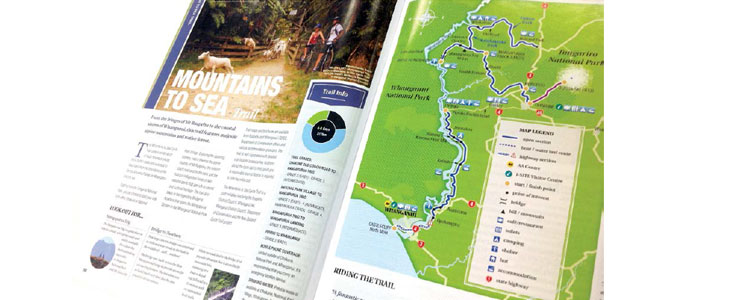 Tourism is a cornerstone service of the AA, as it is a vital sector to the growth and appeal of this unique country.
For almost a century the AA has played a role in promoting access to domestic tourism. Today, we print more than 2.5 million maps, along with region-based travel guides, boutique interest guides and accommodation guides.
The 2018 AA Traveller line-up includes magazine-style guides focusing on travel inspired by food, wine and craft beer, a new guide to walking in New Zealand, and several regional travel guides packed with editorial written to engage and entice.
We've also updated the New Zealand Cycle Trail Guide. Published for the first time in 2015 with a focus on the Great Rides, each edition since has included expanded content, from additional Heartland Trails information to details of New Zealand's Mountain Biking tracks. This year, the extra focus is on wineries, with a section devoted to cycle trails on or near wine areas. It has proved highly popular, as all the cycle guide editions have been.
You can download an e-version of the latest guide here.
All AA Traveller's guides are very well received, with increased demand for our products year-on-year requiring increased print runs. The power of an online presence in tourism is also top of mind, of course. Rich, practical and inspiring content covering every corner of New Zealand now features on aatraveller.co.nz, with regional highlights, urban insights, road trip itineraries, local tips, walking tracks and cycling trails in the mix.
Not only is it convenient for travellers to have access to quality travel editorial online, it's our business to showcase the best of New Zealand operators to the widest possible market. As you would expect, visitors to our website, encouraged to explore, can then book accommodation, transport and attractions.
The AA is committed to tourism. It is one of New Zealand's great economic strengths and if we are to build on this, we all have a part to play.
– Brian Gibbons, New Zealand Automobile Association Chief Executive